Please wait while I get some pictures of the cats and bees ready.....
But that over 40 with vodka thing gets in the way of being productive sometimes.
At least it makes the artwork fun, and really, if you can't amuse yourself at work, why not have a cocktail.
Here's why I make bees. These are the two hives in February , 2011. Still a bit chilly but it was that warm day that they could get out for an hour or so and make their mess outside the home.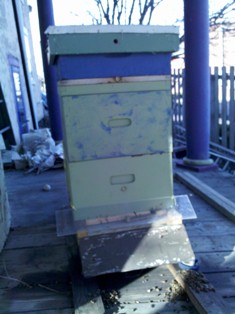 That's for outside fun, but inside it's a cat house.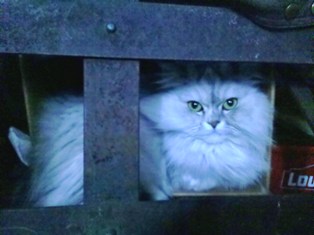 They seem to be everywhere. And they're all fluffy balls of fur.